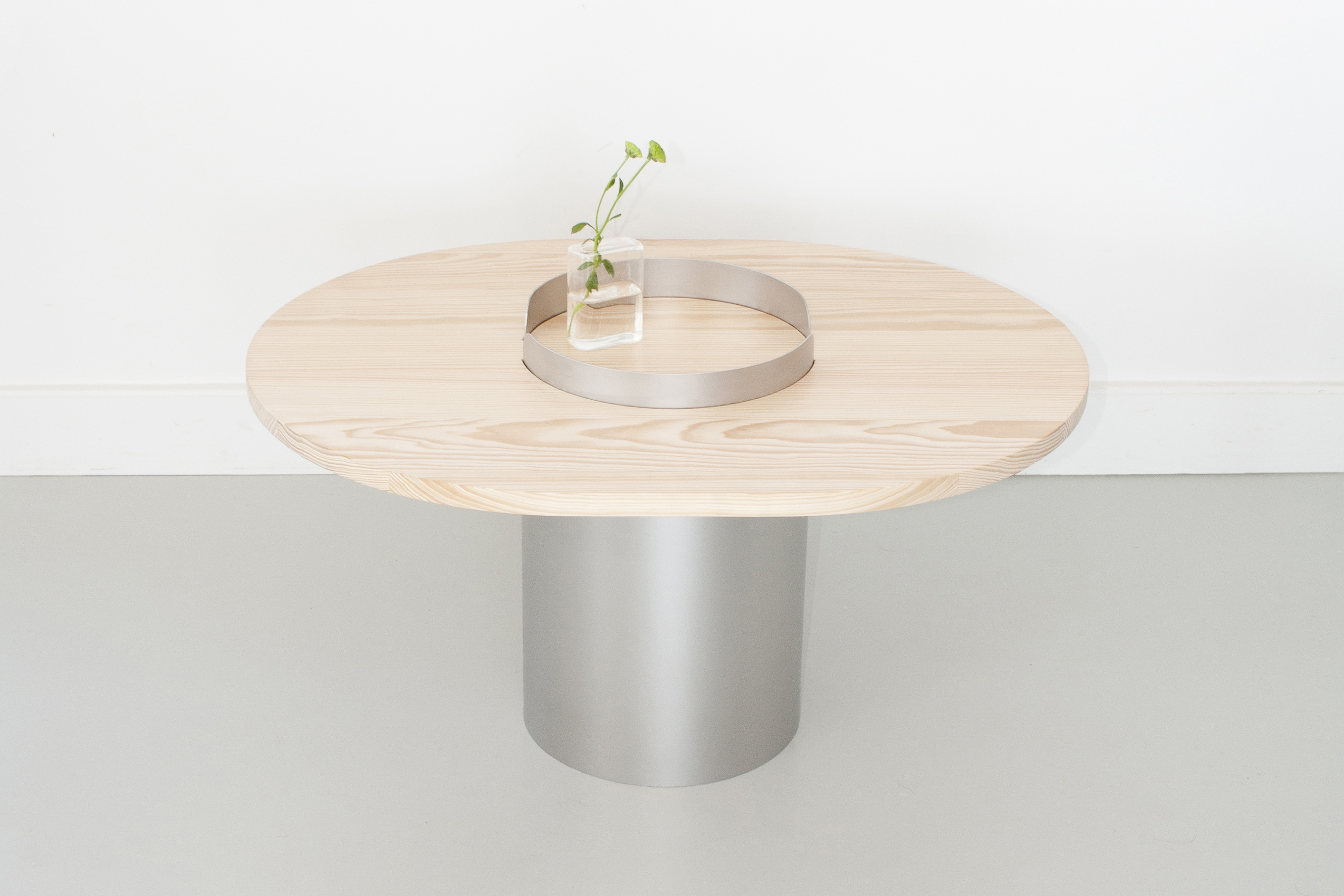 Rim collection
private commissioned
2020
Rim is a collection of two coffee tables and a side table. The Rim collection expresses the simplicity of a spontaneous gesture. It attempts to rethink the table and its archetype. The stainless steel tube crosses the Douglas pine tabletop and holds it in place. The meeting of the two parts gives the table a strong identity and creates an unusual space that can be used freely. The feet and tabletops are both manufactured in France.

Rim tables have been designed together with artist Noémie Pilo.